We have recently been awarded the "Traveller Review Awards 2021" hosted by Booking.com, with 9,4 out of 10. Seeing our hard work & love for our craft be recognized by our guests is the single greatest reward. Thank you to all our guests who took the time to post these wonderful reviews, particularly on booking.com. 
We are truly grateful and we cannot wait to welcome you again!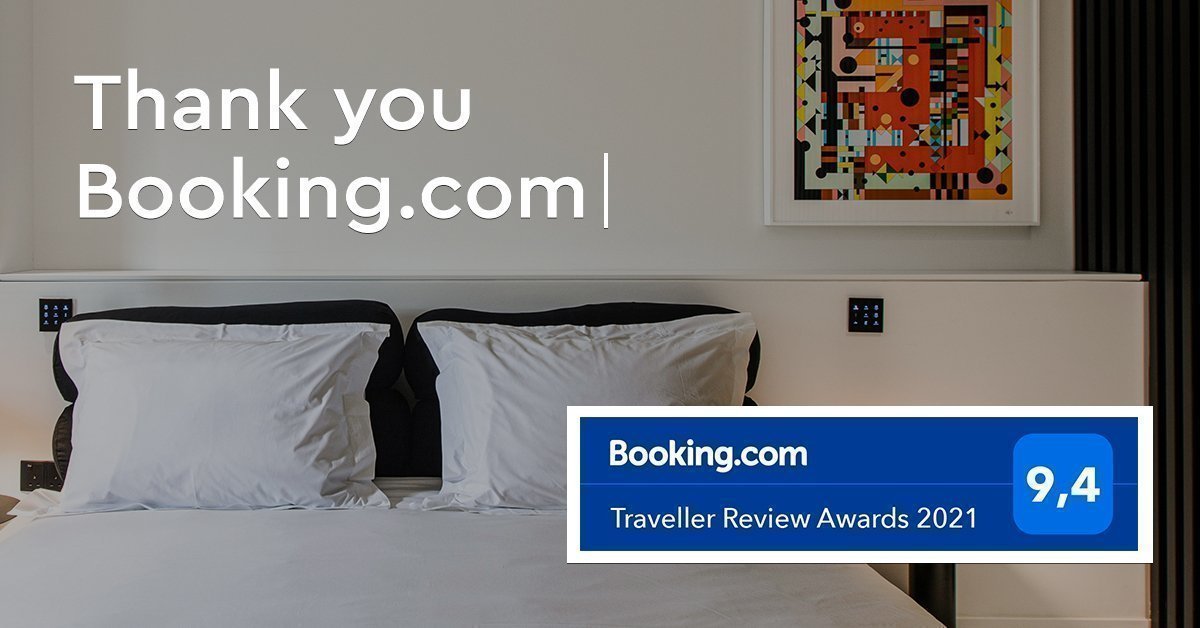 What is Traveller Review Awards?
The Booking.com Traveller Review Awards is an annual appreciation programme that recognizes partners for their exceptional hospitality, as evidenced in the review scores left by travellers after their stay or experience.
Who are eligible for the Award?
To be a winner in the Traveller Review Awards 2021, on 1 December 2020 you need to have had:
An average review score of between 8 and 10 (see below to find out how this score is calculated)
At least three reviews left by Booking.com travellers
Reference:https://partner.booking.com/